Getting The Best Value When Renting A Car In Las Vegas
There's no accounting for the fun and excitement that a trip to Las Vegas can provide. This is the city that never sleeps, and according to the popular slogan for this world-class city, anything that you do in Vegas should stay there. This means that you can have a no-holds-barred excursion that includes whatever your heart designs and just about anything you can image. This, however, is only true if you have a solid transportation plan. Following are some of the top reasons to invest in Las Vegas car rentals for your next vacation
There's More To See Than Just The Strip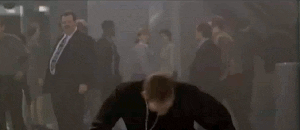 Seasoned Las Vegas tourists know that there's far more to see and do in Nevada that what's on the strip Sure, it might not seem possible to get your fill of circus acts, dressed up divas, casinos, malls, and magic acts, but there is such a thing as balance – even in Vegas. If you want a comprehensive vacation that truly has something for everyone, you might want to experience some of the shopping options, cuisine, hiking, and high-adrenaline activities that are just a stone's throw away.
Enjoy Lodging In A Quiet, Comfortable Area That's Away From It All
Hoteliers in Vegas haven't just confined themselves to the strip. In fact, there are some impressive accommodations that you find just outside of this densely populated area. In fact, some of the very best of these establishments have resort-style layouts that provide guests with a rich array of features, amenities, and activities. Using Las Vegas car rental services will give you more options regarding where you can stay which is far better than catching a cab to and from the airport and confining yourself entirely to the strip. This is actually a great way to discover the "Old Strip." This is an incredible collection of 1950's, art deco-style buildings, many of which are still fully staffed and still have an impressive array of games and activities for guests to enjoy in. Getting away from the strip is ideal for people who came for far more than just the gambling. With a quiet, comfortable room in a slightly removed setting, you'll sleep deeper and better than you ever did before. When you awake, you'll have the ability to drive right into the action and won't have to wait or pay for a hired service to get you.
Las Vegas Car Rentals Don't Have To Cost A Fortune
You might be interested conserving more of your travel monies for the casino tables and the slot machines. Surprisingly, however, Las Vegas car rentals don't have to cost a veritable fortune. The rates for car services are incredibly competitive, especially given that many travelers who fly in just opt to do without them.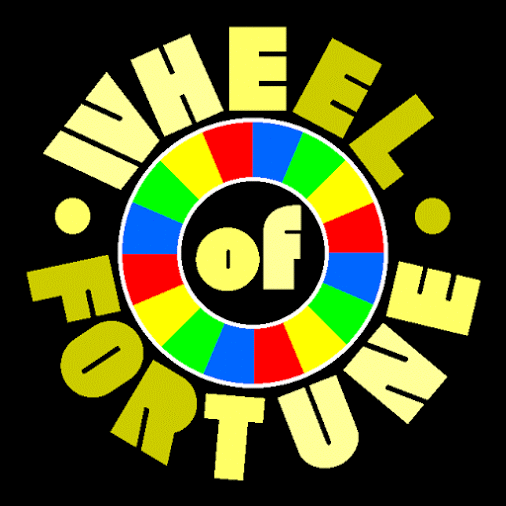 You can find extremely feasible rates on Las Vegas car rentals by using online travel agencies and by booking comprehensive trip packages. For instance, you can find Las Vegas packages that include airfare, lodging, and car rental services, are for one low cost. This is far cheaper than the combined costs of booking each one of these trip elements separately.
Moreover, when you aren't making a spontaneous trip to Vegas, you can always book your car rentals in advance for serious discounts. When you do, you'll find an expansive selection of cars and trucks to choose from and far lower prices. Daily and weekly rental rates tend to increase the closer you get to actual rental dates. Thus, paying early will allow you to lock into the auto of your choosing while paying a mere fraction of the average cost.
There are also some truly impressive benefits that you can gain by booking through Las Vegas car rental services directly. For instance, a number of these companies have very generous rewards programs. With these, you can earn points towards a free rental or other benefits, each time you make and keep a reservation. Some car rental companies are even willing to honor points or miles from other travel-related services. People flying into Las Vegas can also look for online promo codes, coupon codes, and other special offers. When planning your next trip to this popular city, be sure to join the mailing lists of a few, reputable car rental companies. Once you do, you'll receive early notifications of any Las Vegas specials or area-specific discounts, right in your inbox. Email subscribers may even be privy to special offers that aren't available elsewhere.
This Can Be The Most Cost-Effective Way To Handle Your Transportation Needs
Taxi and rideshare services can add up quickly. Even paying for a trip to and from the airport can be costly. Moreover, you won't have as much freedom or comfort when relying on third-parties to shuttle you around. If you want to go beyond the strip and experience some of the natural sites within and around central Nevada, get ready to pay a fortune. Ultimately, using Las Vegas car rental services is the cheapest, most comfortable, and most efficient way to go everywhere you want to go and see everything you want to see. You'll have far fewer limitations on the number of non-gambling activities that you can engage in, and a far greater ability to experience more of what this fabulous destination has to offer.
Get Out On The Open Road And Truly Experience The Pleasure Of Driving
People who love testing the speed limit will find some wonderful roads to travel throughout the great state of Nevada. With plenty of scenic routes that you can take to popular destinations, wilderness reserves and state parks to tour, you'll want to have your own set of wheels. This is especially true if you, like most Nevada tourists, want to experience the Grand Canyon in all its glory. With the right savings strategies and a willingness to book early and online, you can have total freedom in one of the grandest and most exciting locations in all the world.